Welcome to the world of Sensory Gardens – an interactive space that you can touch, smell, hear and even taste!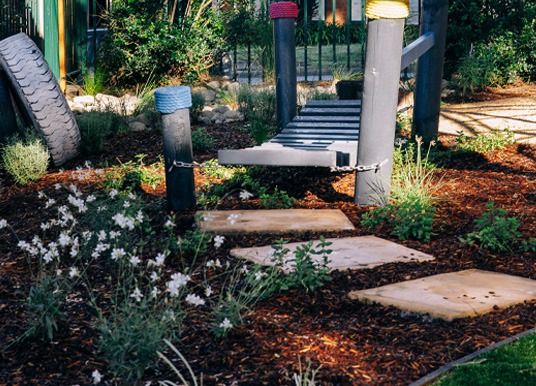 My inspiration and vision is to create Sensory Gardens throughout Australia – in residential and commercial settings – for people of all ages to enjoy. These can either be spaces to relax and soothe the soul, or simply to reconnect with nature.
Sensory Gardens – using horticultural therapy or therapeutic gardening – are also popular additions for schools, childcare centres as well as for palliative care, aged care facilities and for people with additional needs like dementia.
It's why I decided to start my own garden maintenance company – Cooper & Sons Gardens. This was inspired by my son Joseph and our shared love for gardening, which has helped us on our own journey of self healing.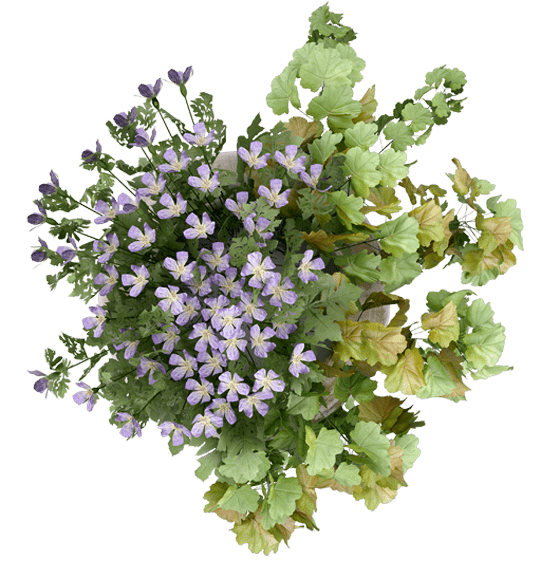 What is a Sensory Garden?
A Sensory Garden is a holistically designed space that uses carefully selected plants and other elements to create an area that appeals to all the senses. Depending on the setting is could be a:
Therapeutic, relaxing space that helps to relax and soothe
Educational space that stimulates children and adults
Space for connecting or reconnecting with nature
Tool for the care and management of people living with certain conditions or in a palliative care environment – including people living with dementia or autism spectrum disorder
Sensory Gardens: Stimulating the Senses
A Sensory Garden is all about creating a holistic space that stimulates all the 5 senses – sight, smell, touch, sound and taste. By including a diverse range of plants, hardscaping and found objects we can achieve this. Some ideas for your space include:

Sight
Introducing colour in your Sensory Garden with flowering plants, fruit, and objects like painted timber garden furniture or garden art. Introduce the right plants and you will attract local wildlife like insects, butterflies and birds, which are a form of living colour.

Sound
Your Sensory Garden can also be a soundscape of rustling leaves and grasses, bird and insect life or the gurgle of running water. Depending on the space you have to work with we can look to include as many elements to enhance the soundscape of your outdoor area.

Smell
A Sensory Garden can also be about wonderful, complementary aromas from plants like mint, lavender, jasmine and honeysuckle. These can either be seasonal or there for you to enjoy all year.

Touch
Add an element of texture to your Sensory Garden by planting different indigenous species, mulching with bark or using natural stone for a water feature or pathway. These can all be touched and stimulate this essential sense.

Taste
Add an element of taste to your Sensory Garden by planting herbs, fruit and vegetables for a ready supply of pantry staples. Many of these species will also add wonderful aromas and colour when they are in flower or fruiting.
How do you create a Sensory Garden?

The design of your Sensory Garden is very much influenced by:
Who will be using this space
The layout of your space as this will determine what vegetation, plantings and hardscape we install
The age and ability of the garden's users as this will influence the design and what elements we install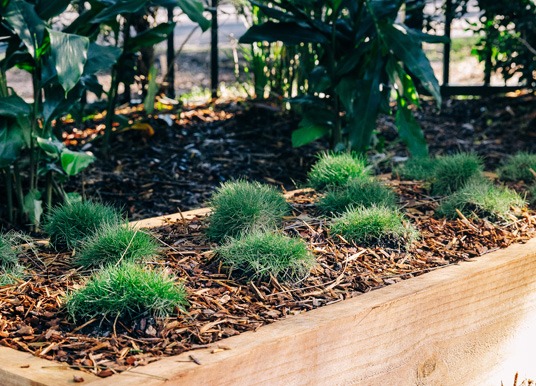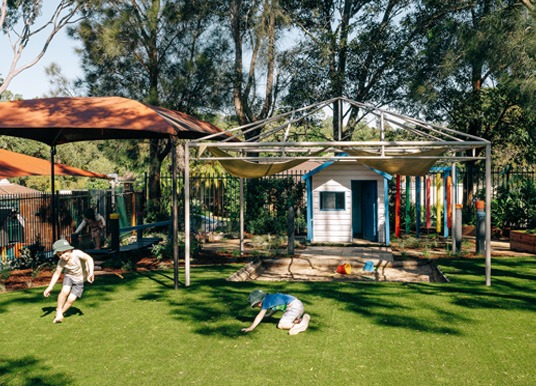 Sensory Garden: the benefits
A Sensory Garden in your home or premises can have many potential benefits, including providing the right environment for:
Reducing stress, tension and anxiety
Raising your overall mood
Improving general health
Enhancing immune function
Lowering heart rate and blood pressure
Spending time outdoors also means you are exposed to sunlight, which boosts your levels of Vitamin D.
Sensory Gardens: Facilities and Commercial Installations
People of all ages and abilities can engage with Sensory Gardens, which is why they are increasingly valued for their therapeutic value. Using horticultural therapy or therapeutic gardening a range of facilities have found these space beneficial for their residents, including:



Palliative care facilities

Schools and childcare centres



Prisons and correctional facilities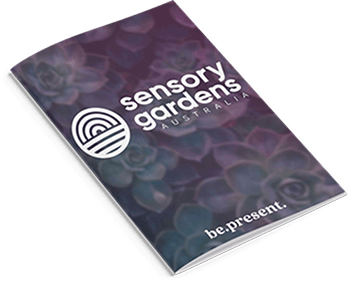 Download our Initial Consultation Information Form